Cellulose Insulation Installation in Greater Ann Arbor
Fix your attic efficiency problems with blown cellulose insulation
The right type of attic insulation makes a huge difference for your home's efficiency and comfort, which is why we use blown-in cellulose insulation at TCI Remediation. Cellulose insulation is a highly effective material that will raise your insulation R-value to the recommended levels that your attic needs.
Our experts can evaluate your attic and recommend the right insulation options to give you the results you want. If you're interested in cellulose insulation for your home, call us today at 1-844-247-0599 or click below to get started with a free estimate. We offer all our attic insulation services in Brighton, Farmington, Bloomfield Hills and throughout the surrounding areas.
Cellulose insulation options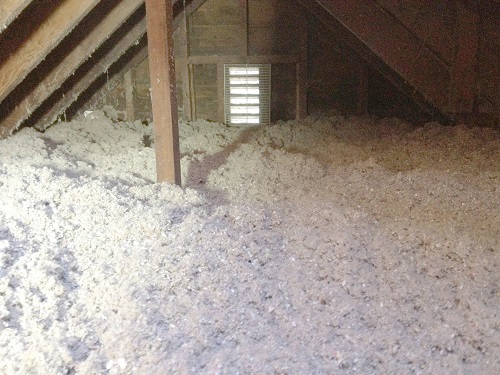 Cellulose insulation is used to fill the attic to recommended insulation levels. The blanket of insulation shown here will create a thermal barrier and help keep the home more comfortable and efficient.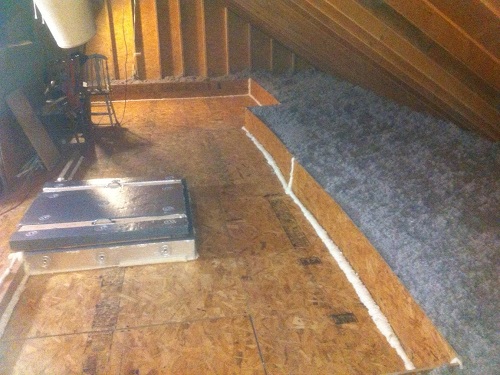 Insulation can be adjusted for homeowners who use their attic for storage. This attic has cellulose installed behind plywood dams in key areas, while air sealing foam is used around the remaining gaps in the attic floor.
Why cellulose insulation is the superior choice for attics
Effective: Cellulose insulation offers a superior R-value compared to traditional fiberglass batts, which immediately improves your efficiency. Cellulose is also a more durable material and won't compress or be damaged by pests, ensuring that your insulation stays effective over time.
Quick installation: Cellulose is blown over the top of existing insulation, meaning there's no messy insulation removal and cleanup process. That said, in almost every case it's necessary to air seal prior to insulation installation.
Safe: Cellulose insulation is treated with a non-toxic borate solution that gives the material a Class-1 fire safety rating, which is the highest available. This treatment also makes cellulose insulation mold and pest resistant, further separating it from other insulation materials.
Environmentally friendly: Cellulose is a "green" product that is primarily made from recycled newspaper. The eco-friendly nature of the material combined with energy efficiency makes it a great choice for homeowners who are concerned about the environment.
Upgrade your attic with quality cellulose insulation
If you're struggling with high heating and cooling costs or uncomfortable rooms in your home, your attic insulation may be to blame. TCI Remediation can help you solve these problems in your home with quality cellulose insulation installation.
Cellulose insulation is the ideal material for attic insulation, and it can make your home more comfortable and efficient all year long. If you're interested in an attic insulation upgrade, give us a call today at 1-844-247-0599 or contact us online to get started! We offer free estimates on all our work in Brighton, Farmington, Bloomfield Hills, Ann Arbor, Highland, Milford, Livonia, Troy, Waterford, West Bloomfield and throughout the surrounding areas.
Looking for a price? Get a no cost, no obligation free estimate.